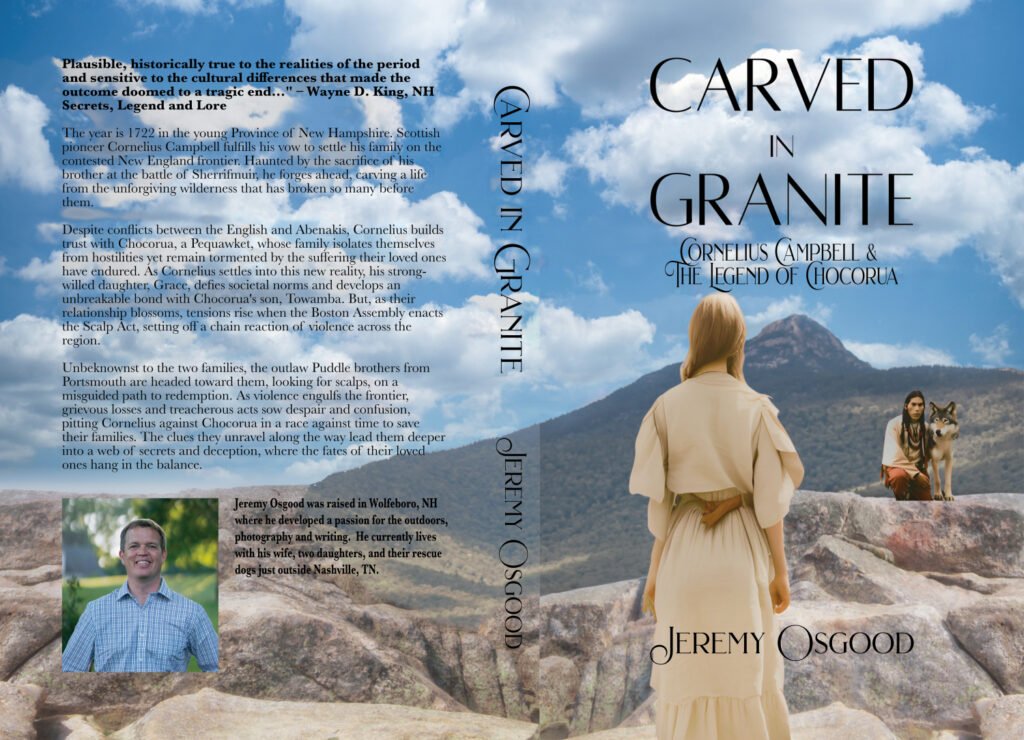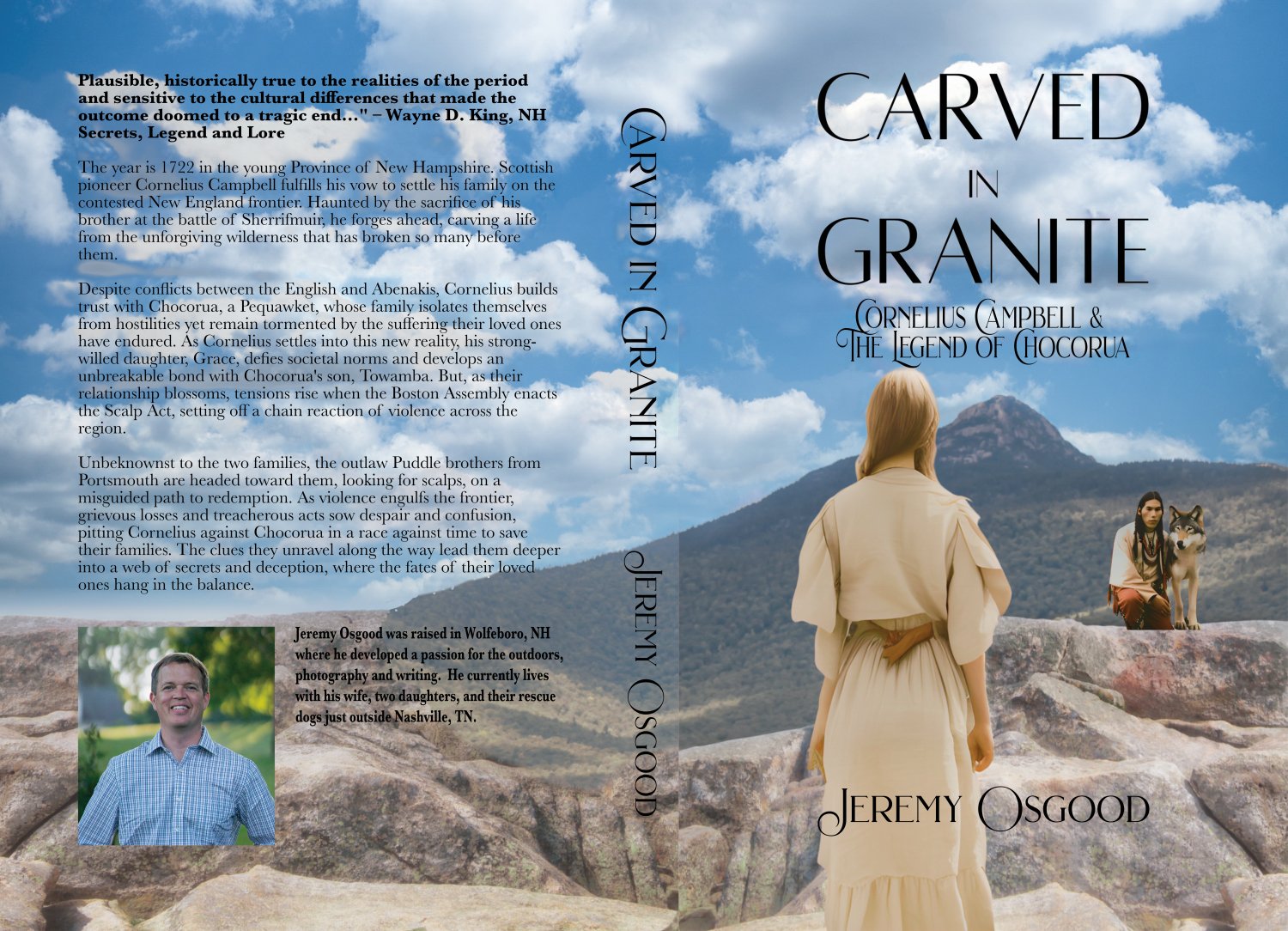 Carved in Granite: Cornelius Campbell and the Legend of Chocorua
Carved in Granite delves into the haunting depths of New England's frontier, drawing inspiration from the Native American legend of Chocorua. Set in a foreboding era preceding the French and Indian War, the story unravels against the backdrop of an untamed wilderness after two centuries of warfare and pestilence.
The year is 1722 in the young Province of New Hampshire. Scottish pioneer Cornelius Campbell fulfills his vow to settle his family on the contested New England frontier. Dissilussoned by the sacrifice of his brother at the battle of Sherrifmuir, he forges ahead, carving a life from the unforgiving wilderness that has broken so many before them.
Despite conflicts between the English and Abenakis, Cornelius builds trust with Chocorua, a Pequawket, whose family isolates themselves from hostilities yet remain tormented by the suffering their loved ones have endured. As Cornelius settles into this new reality, his strong-willed daughter, Grace, defies societal norms and develops an unbreakable bond with Chocorua's son, Towamba. But, as their relationship blossoms, tensions rise when the Boston Assembly enacts the Scalp Act, setting off a chain reaction of violence across the region.
Unbeknownst to the two families, the outlaw Puddle brothers from Portsmouth are headed toward them, looking for scalps, on a misguided path to redemption. As violence engulfs the frontier, grievous losses and treacherous acts sow despair and confusion, pitting Cornelius against Chocorua in a race against time to save their families. The clues they unravel along the way lead them deeper into a web of secrets and deception, where the fates of their loved ones hang in the balance.
Based on the legend of Chocorua in New Hampshire folklore, Carved in Granite weaves a tale of hope forged from friendship, of the binding promise of young love and of sacrifice – the only currency with which death and time will barter.
 "Plausible, historically true to the realities of the period and sensitive to the cultural differences that made the outcome doomed to a tragic end…" – Wayne D. King, NH Secrets, Legend and Lore 
Tags: New England Historical Fiction, Books set in NH, books by NH authors, Legend of Chocorua, Historical thriller, Native American Fiction, Frontier, Colonization, historical fiction, NH historical fiction, pioneer family saga, Native American fiction, Scottish fiction, Cornelius Campbell, Chocorua, White Mountains, Sandwich Mountains, Literature and Fiction, adventure books.