The Legend of Chocorua in New Hampshire Folklore:
"In several versions, the legends sequence relates to the mysterious death of Chocorua's son while in the care of a settler named Campbell. Suspicious of the cause, the Pequawket chieftain took revenge on the settler's family. Then, in retaliation, Campbell killed Chocorua on the peak of the mountain now bearing his name."
–The State of New Hampshire Historical Marker Sign on Rte.16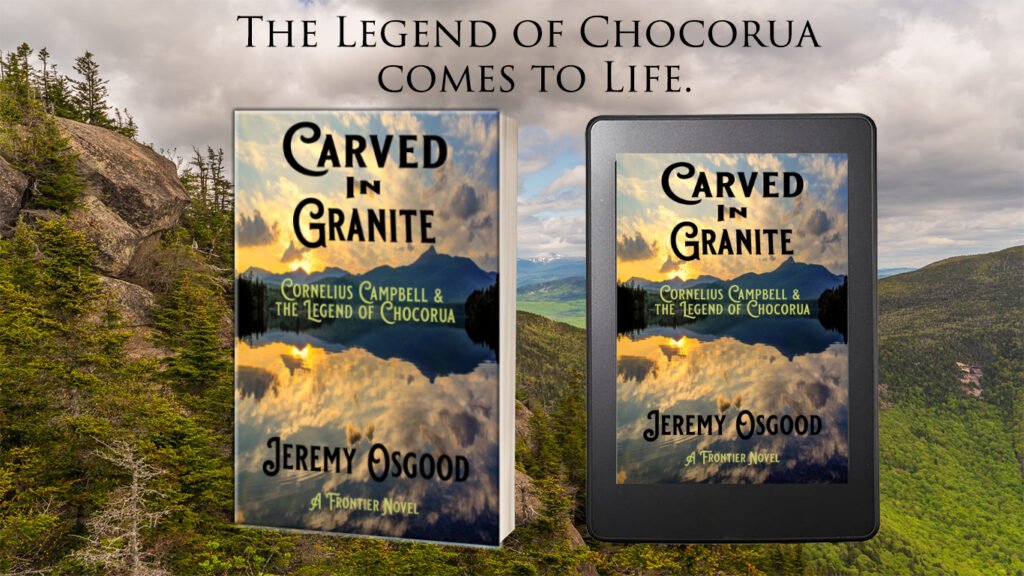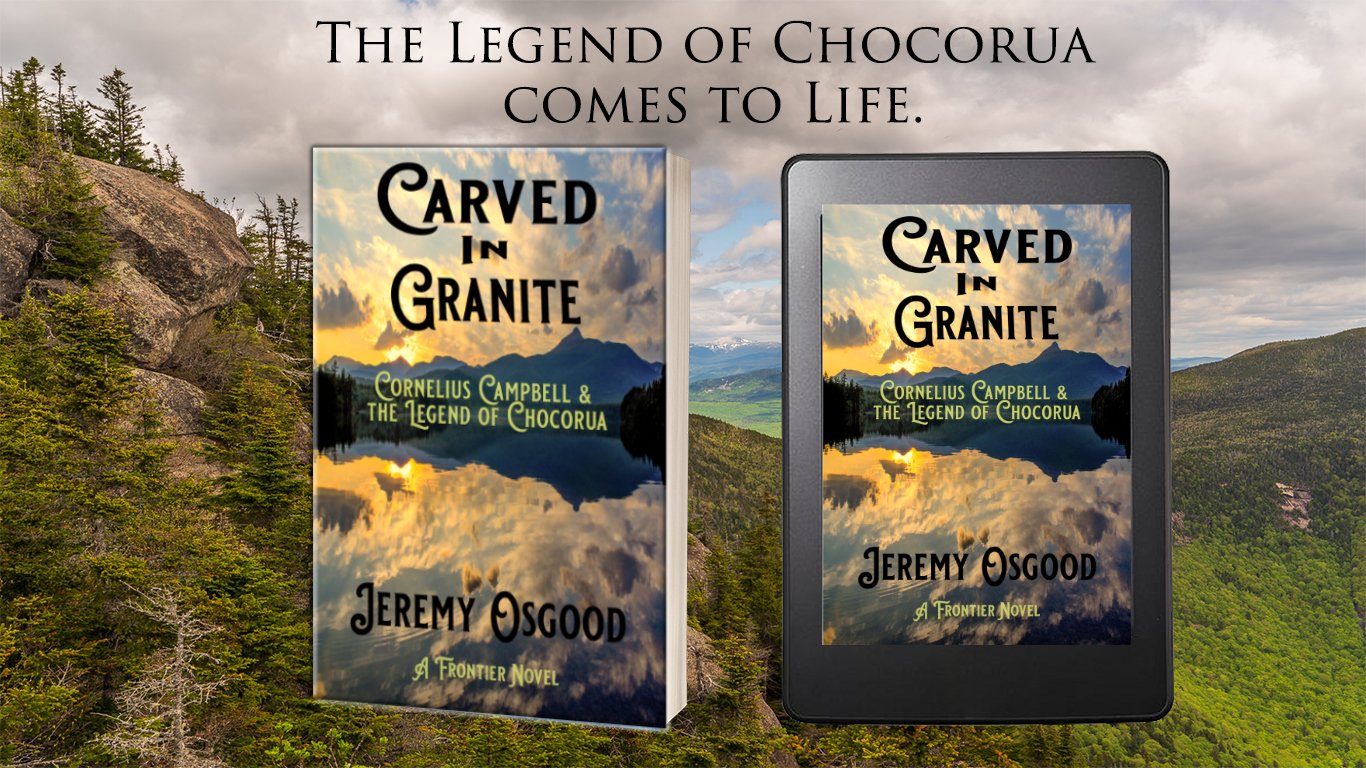 Carved in Granite: Cornelius Campbell and the Legend of Chocorua
A historical novel based on the legend of Chocorua woven into
events that shaped the early New Hampshire Province
At the Battle of Sheriffmuir, as his brother dies in his arms, Cornelius Campbell pledges a new life on the contested New England frontier. In the spring of 1722, he settles with his wife and daughter in the remote New Hampshire province, unprepared for circumstances he faces. Despite the conflicts between the English and the Abenakis, he builds trust with Chocorua, a Pequawket, whose family isolates from hostilities yet remain tormented by the suffering their loved ones have endured.
Determined to live peacefully, their friendship offers a beacon of light on a dark and brutal frontier – a light that shines all the brighter for the growing affections between their strong-willed children.
The Province of Massachusetts Bay prepares to quell the strife between the Abenakis and the French agitators by sending allies to intervene while simultaneously enacting the Scalp Act. Among the enlisted are two outcasts from Portsmouth, Micah and Tom Puddle, who leave a trail of misery in their wake on a misguided path to redemption.
Amid the violence that inevitably follows, grievous losses and treacherous acts further spawn chaos, setting Cornelius against Chocorua as he fights to unravel the clues to save his family.
Based on a legend in New Hampshire folklore, Carved in Granite weaves a tale of hope forged from friendship, of the binding promise of young love and of sacrifice – the only currency with which death and time will barter.
"In writing a fictional account of the Chocorua story Jeremy Osgood has tackled the unknowable. Taking on the challenge of providing mythical "documentation" where there is none by utilizing the rich history of folklore and myth surrounding the Chocorua story as a tapestry into which he weaves his own version of the myth. Plausible, historically true to the realities of the period and sensitive to the cultural differences that made the outcome doomed to a tragic end. It's a great read, especially for those who love NH folk tales, very sensitively written and quite believable as one possible through-line in a dangerous and savage time." – Wayne D. King, NH Secrets, Legend and Lore published on InDepthNH.org -The NH Center for Public Interest Journalism.